Concrete Shuttering Plywood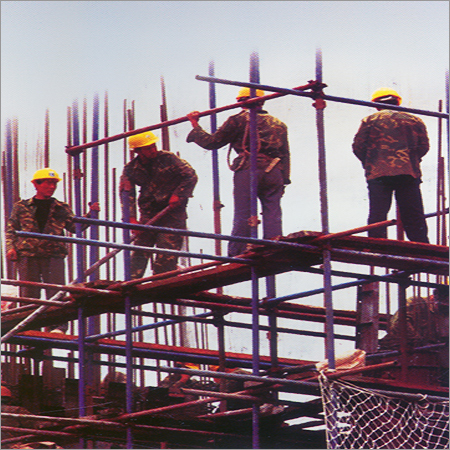 Concrete Shuttering Plywood
Product Description
Concrete Shuttering Plywood
Top Plywoods Pvt. Ltd is one of the leading companied engaged in manufacturing, supplying and exporting of Concrete Shuttering Plywood. Suitable for all kinds of shuttering work in house construction, factory building and bridge construction, these plywoods are available in different sizes, design and colors. These plywoods are popular due to their excellent strength, sturdy structure and excellent durability. We have made top-notch position across the market, owing to our qualitative range of Concrete Shuttering Plywood.
Technical specifications

Test Prescribed in IS : 4990-1991

Minimum Value for Conformity

Observed Value

Moisture Content Test

Not less than 5%
Not more than 15%

8.5%

Glue Shear Strength
(in dry state)
Adhesive on piles

Min. Ind 110N
Avg. 1350 N
Minimum pass standard

1310 N

1520 N
Excellent

Water Resistance Test (after 72 hours boiling)


a) Glue Shear Strength
b) Adhesive of Piles
Min. 800 N
Avg. 1000 N
Minimum pass standard

1060 N
1280 N
Excellent

Mycological Test
a) Glue shear strength

Min. Ind. 800 N
Avg. 1000 N

1020 N
1210 N

Tensile Strength
a) Along the grain
b) Across the grain
c) Sum of Tensile Strength


32.5 N/Sq. mm
22.5 N/Sq. mm
55.0 N/Sq. mm


46.5 N/Sq. mm
32.2 N/Sq. mm
78.7 N/Sq. mm

Static Bending Strength Modulus of Elasticity
a) Along the grain
b) Across the grain


8000 N/Sq. mm
4000 N/Sq. mm


9100 N/Sq. mm
4320 N/Sq. mm
Further Details:

Our esteemed clients can avail from us a qualitative range of Concrete Shuttering Plywood. These plywood are demanded in commercial, residential and government sector. We employ latest tools and technology for making these plywood using qualitative wood so as to ensure their high strength. Our quality controllers check these Concrete Shuttering Plywood on different parameters so that any kind of flaw can be removed. Owing to their excellent finish, smooth texture, durability and elegant design, offered Concrete Shuttering Plywood are widely used in hotels, homes, restaurants and other structures.

Features

Sleek, silky, mirror like finish.
Can withstand and maintain shape when concrete is poured into it.
Phenol coaling helps maintain shape and prevents swelling.
Abrasion and scratch resistant.
Procurable in the attractive brick-red colour only,
Also available film face and phenol coated shuttering plywood for mirror finish look.
Usage

The product is ideal for:

Concrete framework for beams mid pillars.
Flooring and slab framework.
Mezzanine flooring.
Trucks and tempo body work.
Available in the attractive brick-red colour only
Other specifications
Density: 0.65 to 0.70 gm/cc
Screw Holding Strength: 300kg
Nail Holding Strength: 62 Kg
Swelling water (8 hours): Less than 2%